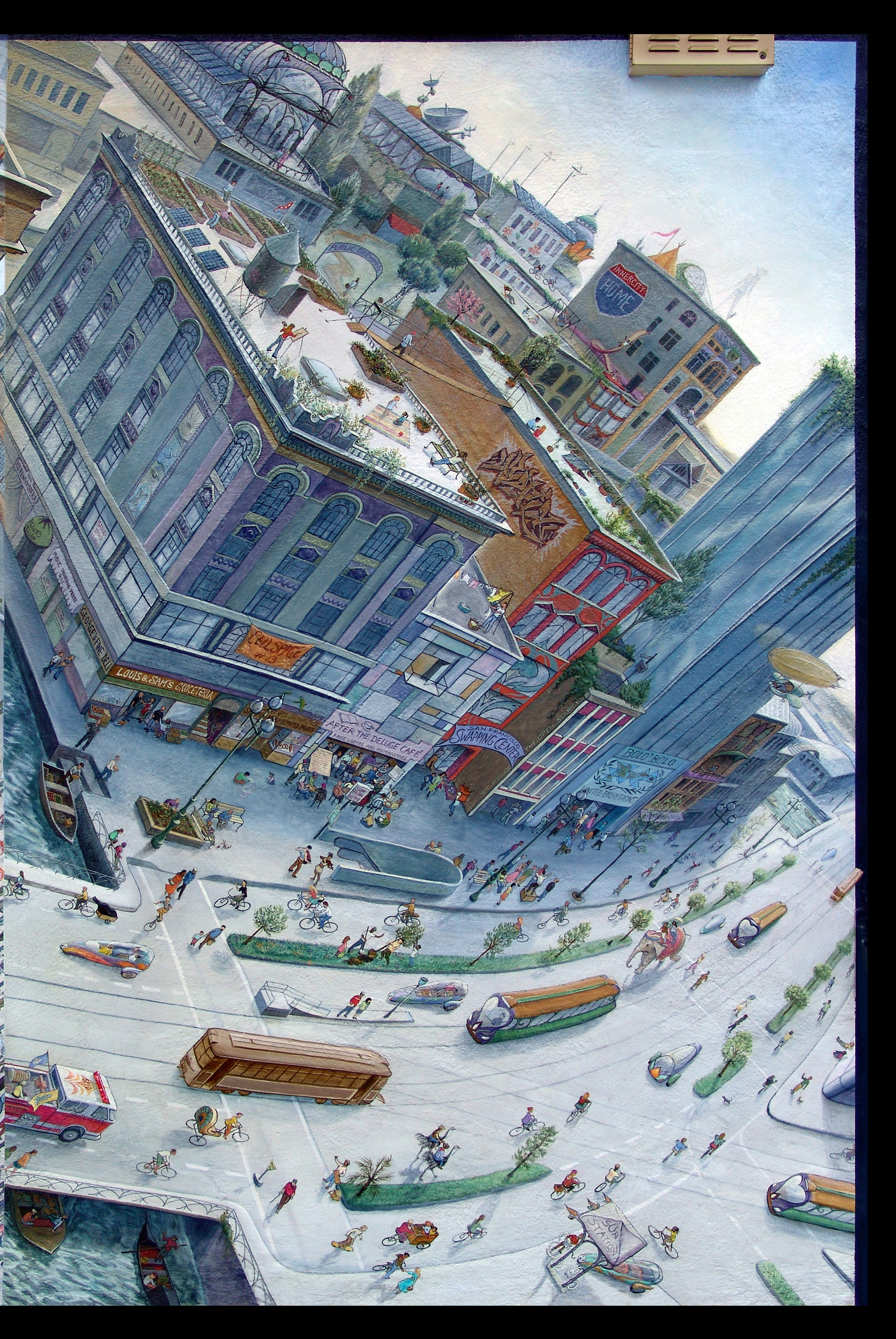 (Market St. Railway mural) LAST SECTION: Utopia on Market St.
The last section of the mural is a fantasy future view of Market Street, with daylighted creeks, new transit modes, repurposed buildings, etcetera. I was inspired by many of the prefigurative endeavors of "nowtopian" activists in San Francisco and beyond, and took suggestions from people in the street.
The look of the street is not that radically different from reality, and even less so now that Market Street has bike lanes and so forth. However, if you closely look at the details, and read some of the little signs in there, you can see that this scene hints at deeper paradigm shifts having occurred...
This part of the painting is obviously not meant as a program, as I certainly don't pretend to be a City Planner - I leave that to the professionals. What I did try to achieve is simply the sparking of a conversation in the street, about the public space we share, questioning of the choices that have been made in the past.
In a way, the whole rest of the mural, the historical scenes that led to this panel, I have painted just to get to this conversation about possibility of radical change.  By seeing and comparing, one realizes how radically things have changed over a only a few decades, and if one considers that, this tongue-in-cheek utopian future may not seem so impossible anymore.