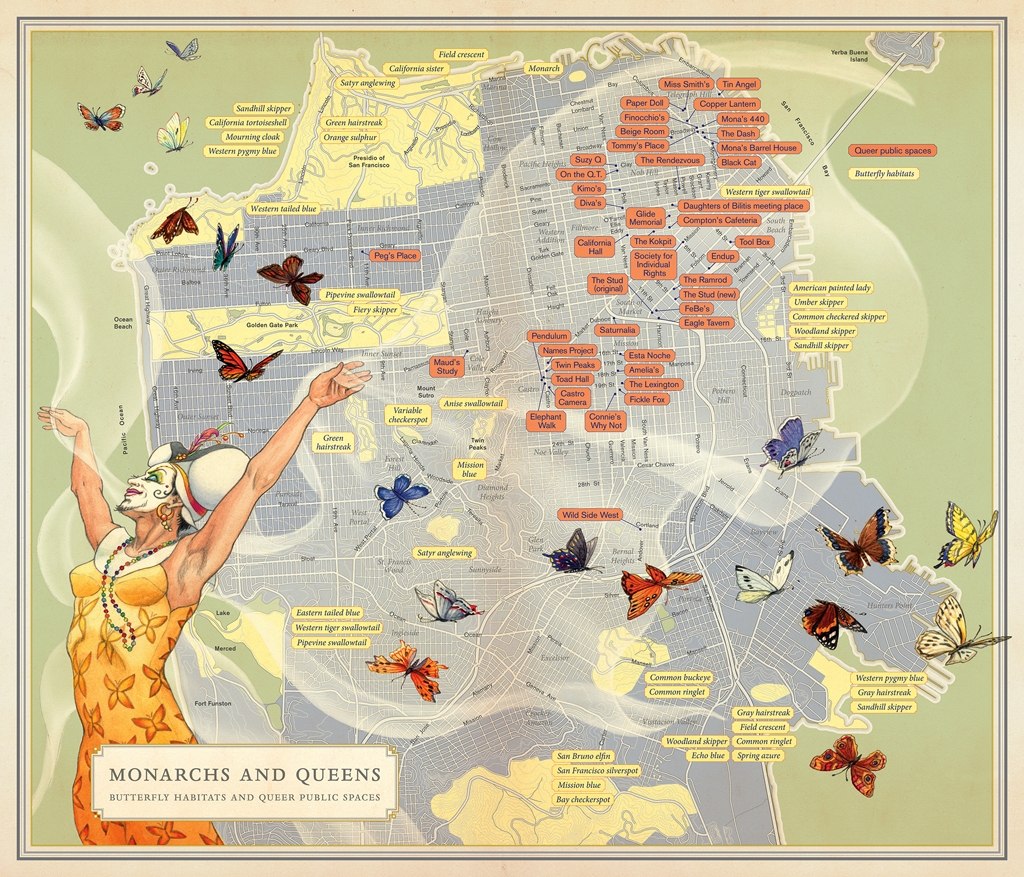 A map of butterfly habitats and queer public spaces in San Francisco. Part of "Infinite City - A San Francisco Atlas" by Rebecca Solnit (UC Press, 2010) a book that comprises 22 maps and essays by two dozen Bay Area writers and artists.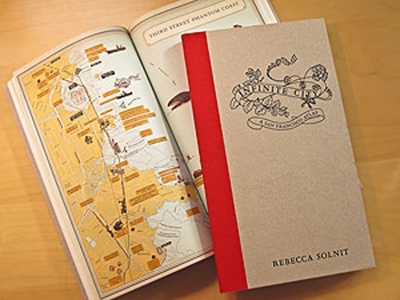 Illustration by Mona Caron, cartography by Ben Pease, design by Lia Tjandra. Accompanied in the book by an essay by Aaron Shurin. 
This map was among the six presented at the SFMOMA, and distributed by them as free broadsides available at San Francisco independent bookstores. 
Book and free maps were provided by these beautiful bookstores, among other places: Green Arcade, City Lights, Modern Times